6 Reasons to Visit Little Italy in San Diego
28 May, 2017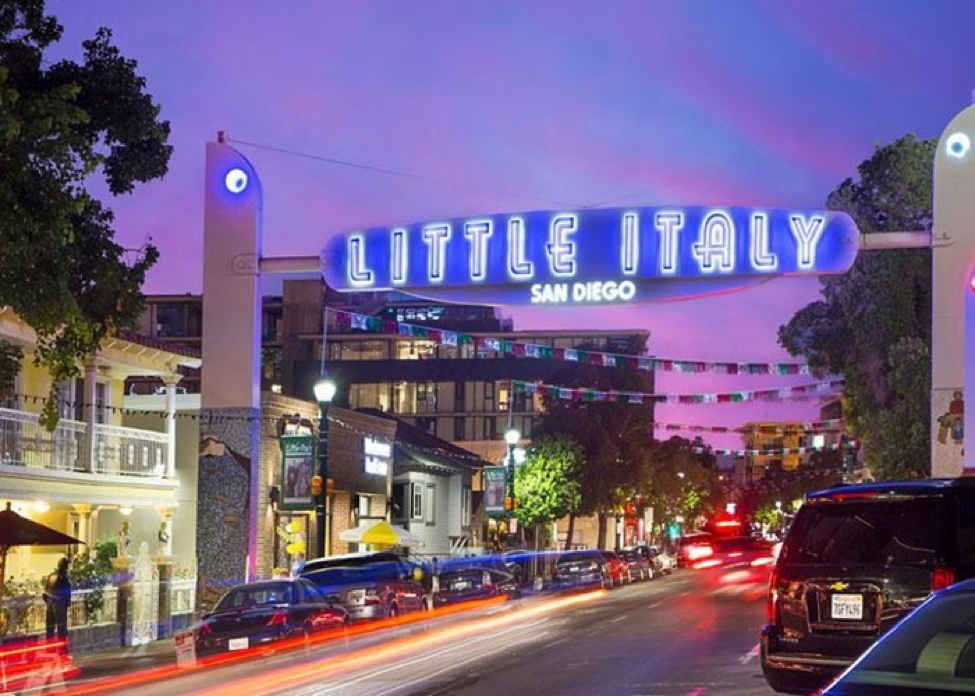 Beautiful San Diego has so much to offer but make sure you take the time to visit Little Italy.
San Diego is one of the most frequented cities in California. In fact, almost 35 million people visited San Diego last year. While we are known for our perfect weather, exquisite beaches, and the world famous San Diego Zoo, Little Italy is one of the city's most valuable gems.
Little Italy is a tight knit residential community built on family owned and operated businesses dating all the way back to the 1920s. Throughout the years many people have visited and it has become one of the most frequented places in all of California. Here are six reasons to come visit Little Italy San Diego that will leave you wanting to come back again and again:
Unique Italian Experiences in Sunny California
Little Italy Tours has just what you need to make your experience here an unforgettable one. Experience authentic Italian culture right here in the heart of San Diego.  From food and wine tours to cooking classes, we have a wide array of things you can do to make it feel just like back home. One of our most popular events, The Taste of Little Italy, brings people in by the droves to experience magnetic Italian food and culture. The next one is June 14th, you don't want to miss it!
2. Discover a Foodie and Wine Lover's Paradise
If it's one thing you will remember about your visit…it's the food! Here at Little Italy Tours, we can go on and on about how delicious the food is. Most importantly, our community prides itself on its' restaurants being family owned and operated, since way back in the 1920s. If you haven't tried one of our food tours you are seriously missing out on a treat!
3. Bocce Ball Lessons
Bocce Ball, similar to bowling, is one of the oldest Italian yard games. At San Diego's Amici Park, you can enjoy the Bocce Ball Courts where you can also take lessons to learn one of our favorite Italian past times.
4. Italian Cooking Class
COOKING WITH NONNA is our signature cooking class we offer our guests so that you can take a taste of Italy home with you. It is a culinary  experience like no other where you will prepare a multi-course home style feast with our very own Chef Tina.
5. Experience a Gondola Ride
Ride in style, just like you would on the banks  of Venice, Italy. The Gondola rides are a visitor fave. Whether you are out for a romantic night on the town or just some family fun, a gondola ride is just what you need to experience,  as if you were in Venice, Italy.
6. View Renaissance Masterpieces at the Italian Church
Our Lady of the Rosary Catholic Church has been a pillar in the Little Italy community since the early 1920s. When  inside you will marvel at all of the period pieces of astonishing art work. Most of the artwork has been donated and gives it that Vatican feel. People love visiting the community church, whether you are new in the area or just in town for the holidays, Our Lady of the Rosary, will welcome you just like family.